Hyperv
Increase virtual hard disk for a COMtrexx VM for Microsoft Hyper-V#
Important
Requirements The update to version 1.6.0 or higher has been performed.
Open the settings of the VM.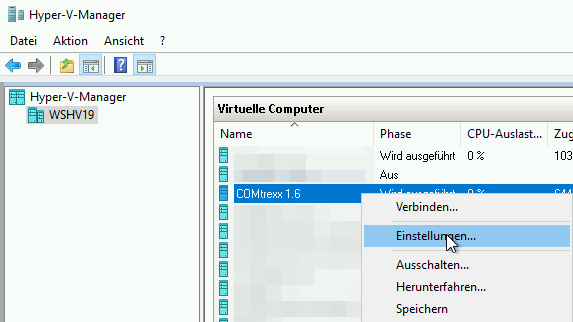 Select the virtual disk under SCSI Controller.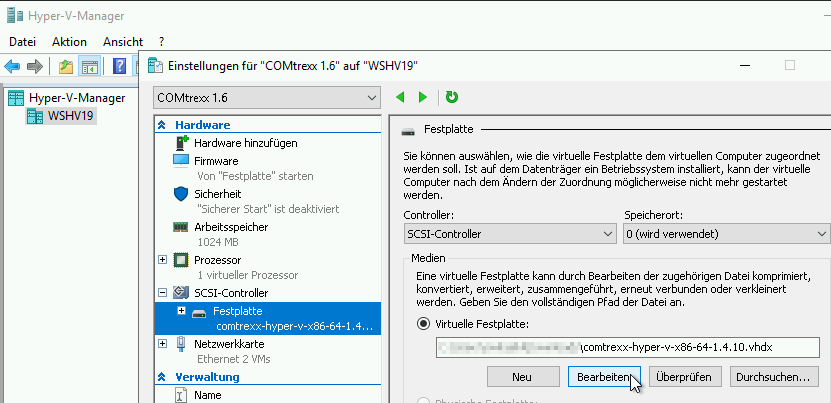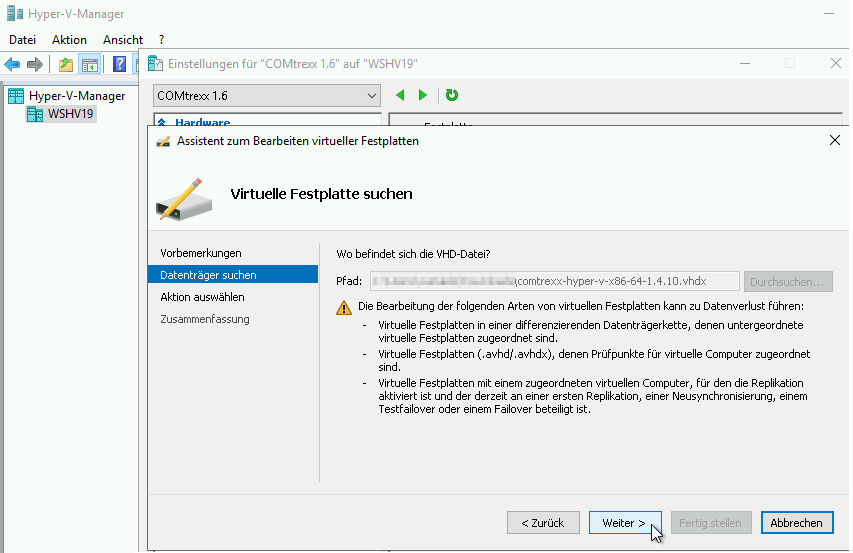 Click Next.

Select Expand.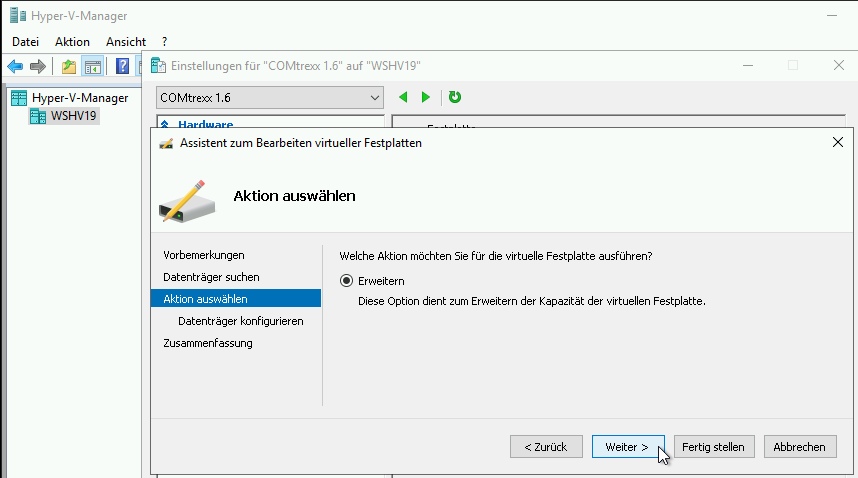 Click Next.

Increase the virtual memory to a value of at least 42 GB.
Info
The memory is managed dynamically. The memory used in the VM host depends on the memory actually used -> significantly less than the 42 GB suggested here!