Set up SIP soft clients correctly with manufacturer Auerswald#
A previously configured SIP soft client with a manually entered manufacturer Auerswald (e.g. soft client for PBX Call Assist) was automatically displayed as COMfortel SoftPhone after the update to 1.6.0. This led to a change in the display of the registration information.
Now a distinction can be made between the COMfortel SoftPhone and PBX Call Assist models for the manufacturer Auerswald. For already configured SIP soft clients with the manufacturer Auerswald, this selection must be made subsequently in the settings after the update.
Open the page Telephones > Assignment.

Click the pencil, to open the telephone settings.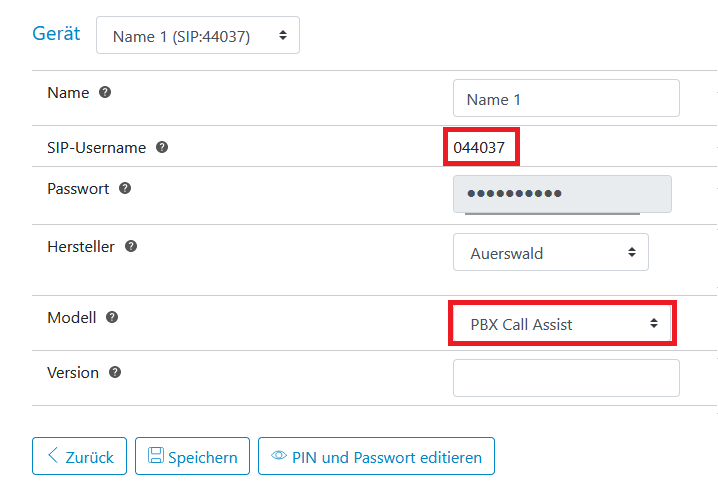 Open the field Model and make the correct selection.