Repair SIP soft client with manufacturer Auerswald#
A previously set up SIP soft client with manually entered manufacturer Auerswald (e.g. soft client for PBX Call Assist) is automatically displayed as COMfortel SoftPhone after the update.
This leads to a change in the display of the registration information.
Troubleshooting: Rename the manufacturer after the update.
Open the page Telephones > Assignment.
Click the pencil, to open the telephone settings.

Open the field Manufacturer and select Other manufacturer.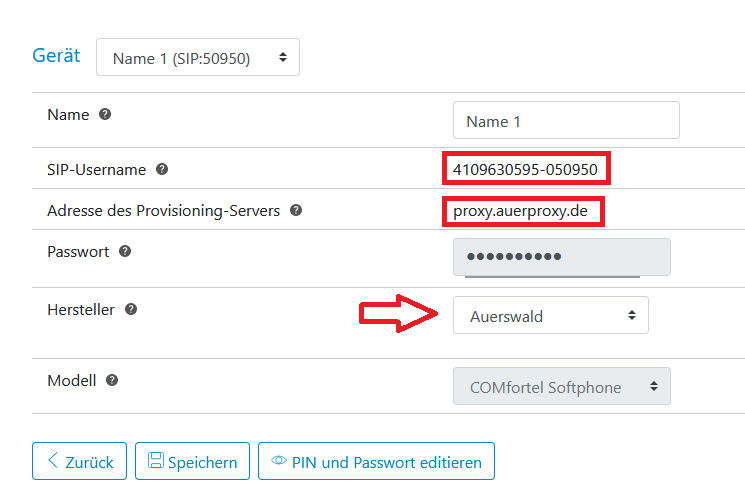 Enter another name instead of Auerswald, e.g. like here: Auerswald PBX Call Assist.